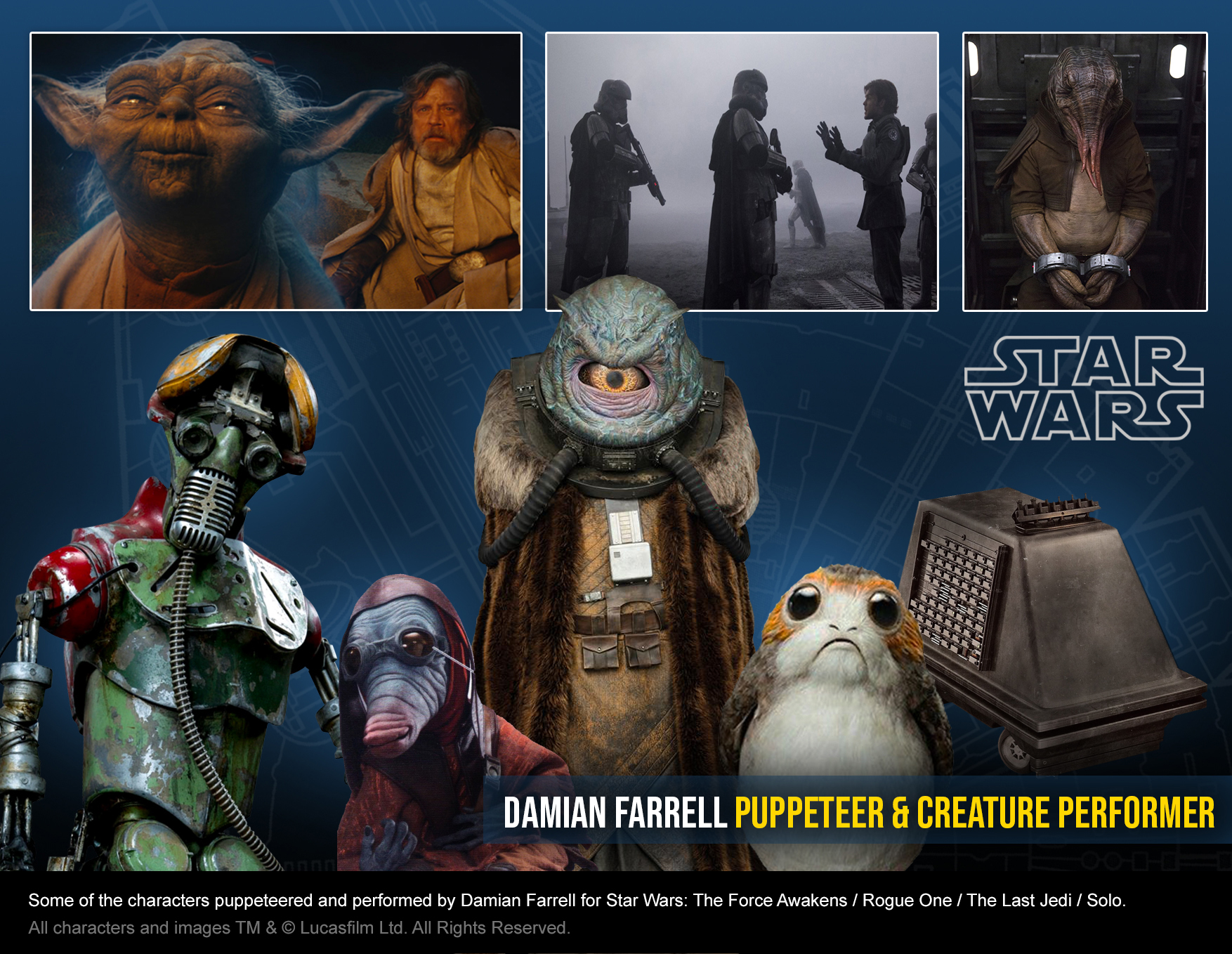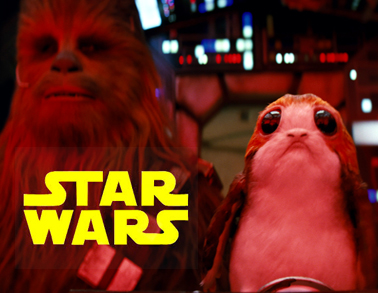 "The respect and generosity that JJ, Gareth, Rian, Chris & Phil, and Ron show towards the work of the Creatures Department is remarkable. Their passion for practical effects and a real understanding of what a physical creature can bring to a scene is what makes these directors a joy to work with".
Damian Farrell appeared as a puppeteer and creature performer in 'Star Wars: The Force Awakens / Rogue One / The Last Jedi / Solo: A Star Wars Story'. Working as part of Neal Scanlon's CFX team, he performed a variety of hand, rod and animatronic creatures and droids.
The R&D Process
"The R&D process is one of the most collaborative parts of our creature work on 'Star Wars'. A basic puppet is often used to road test the methodology behind each creature. From an early stage, we work closely with Neal, the incredible fabricators and engineers in the CFX department to figure out the best possible route to delivering the performance the director needs in any given shot. The Porgs (The Last Jedi), Rio and Proxima (Solo) had lengthy development stages where numerous options were explored before ultimately landing on the perfect solution".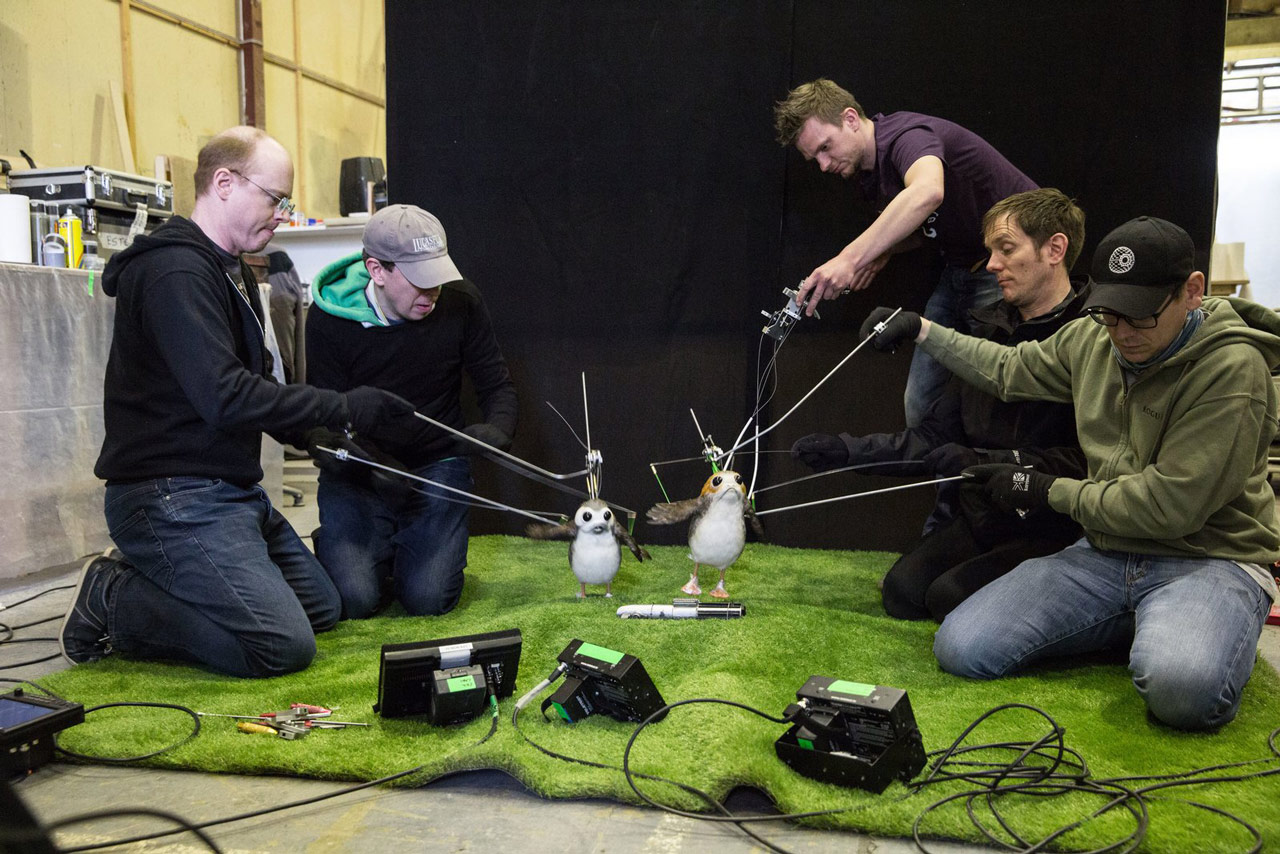 Puppeteers Colin Purves, Damian Farrell, Dave Chapman and Brian Herring workshop the Porgs with puppet engineer Sam Nicholson (standing).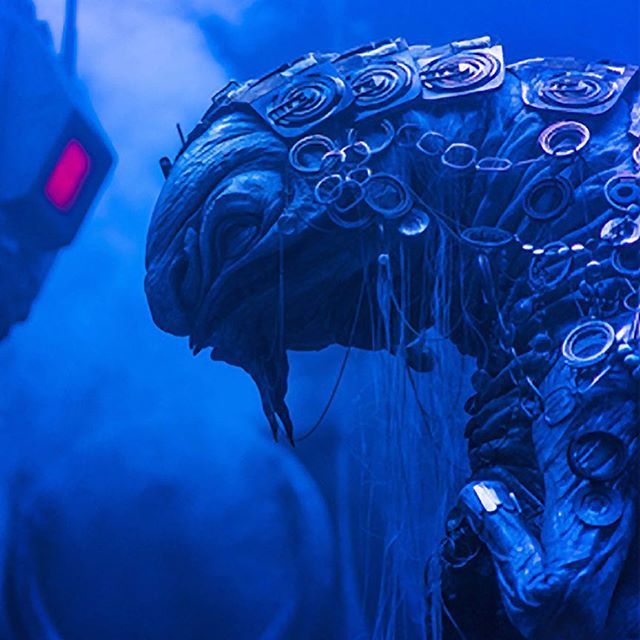 A team of up to 7 puppeteers manipulated the enormous Mother Proxima puppet in a water tank.
Puppeteering and modern filmmaking
"One of the great advantages of using practical puppets in modern filmmaking is the ability to digitally remove / 'paint-out' the puppeteers from the shot. Often appearing in green or blue suits, we stand in frame operating the creature and delivering a live performance for the cast to engage with. In some cases where a creature is to be created completely in CGI, we will build and perform a reference puppet; the Vulptex from Crait seen below. Having come from an animation background, the work of the Star Wars animators and VFX team is always inspiring to see".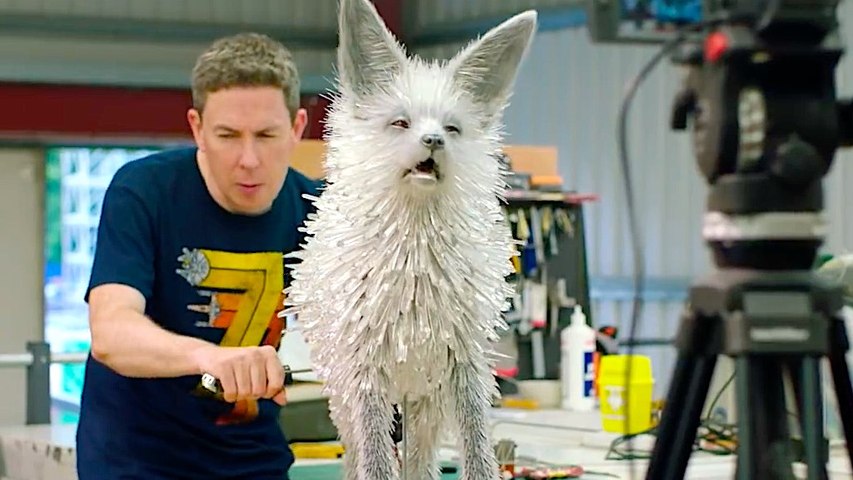 Rehearsing the puppet of the 'Vulptex' which would serve as an on-set physical reference for the VFX department.
Animatronic Puppeteering
"At its heart, puppetry is an illusion of life. A key component in helping deliver that illusion is animatronics. Designed and built by an incredibly talented team of world-class engineers, the animatronics allows puppeteers to make characters blink, breath, talk and emote. We often work closely with suit performers, puppeteering the faces of their characters while providing them with direction and passing notes via a comms system. For the character of 'Oolin Musters' in Rogue One, I worked with legendary creature performer, Kiran Shah (Raiders Of The Lost Arc, Return Of The Jedi, Lord Of The Rings). These performers generally have little or no vision inside the suit and hearing the outside world can be challenging with numerous servo-motors whirring in your ear. Good clear communication between performer and puppeteer is also vital for the safety of the suit performer and everyone working around the creatures on set.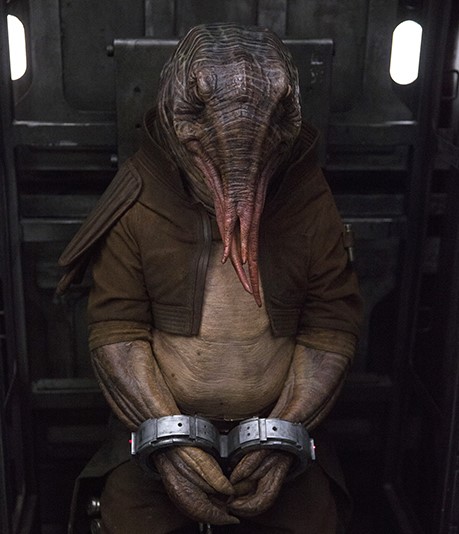 'Oolin Musters' suit performer Kiran Shah, animatronics puppeteer Damian Farrell.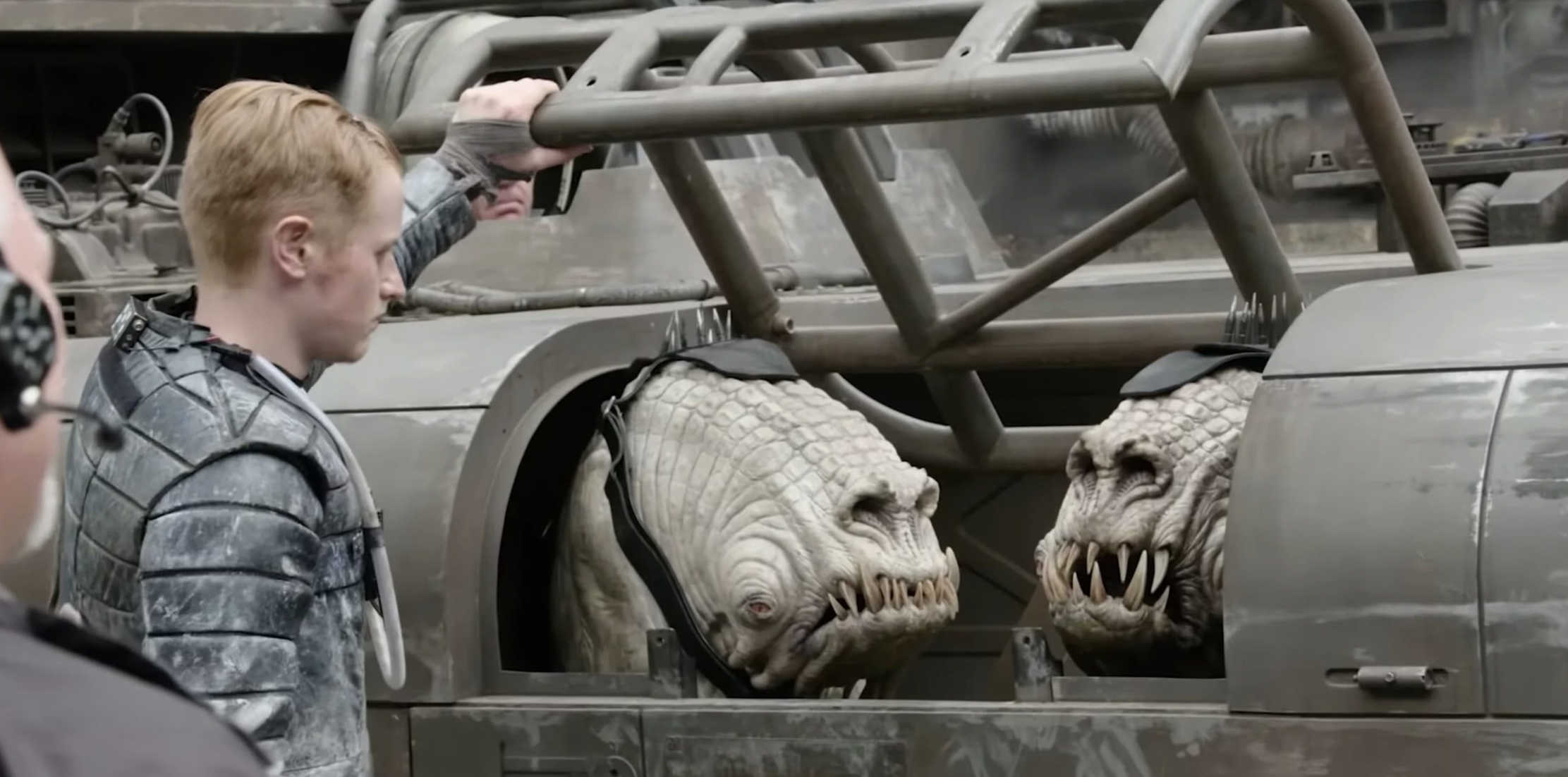 The Corellian Hounds were a combination of real dogs in 'suits' and puppets. The puppets were operated by Brian Herring, Colin Purves and Liam Cooke with Dave Chapman, Phil Woodfine, Mark Whitaker and Damian Farrell on animatronics.
Working with Frank Oz
Damo worked with puppeteers Dave Chapman and Colin Purves to assist Frank Oz in bringing Yoda back to the screen for Rian Johnson's 'The Last Jedi'.
"One of my best Star Wars experiences was working with Frank. He insisted on using the same puppeteering techniques they had used in 'The Empire Strikes Back'; cable controlled eyes and ears, live right-hand, with the puppeteers hidden beneath the set. Frank said that the success of Yoda in Star Wars had so much to do with Mark Hamill's performance in the scenes that their characters shared; if Mark didn't believe Yoda was 'real', neither would the audience".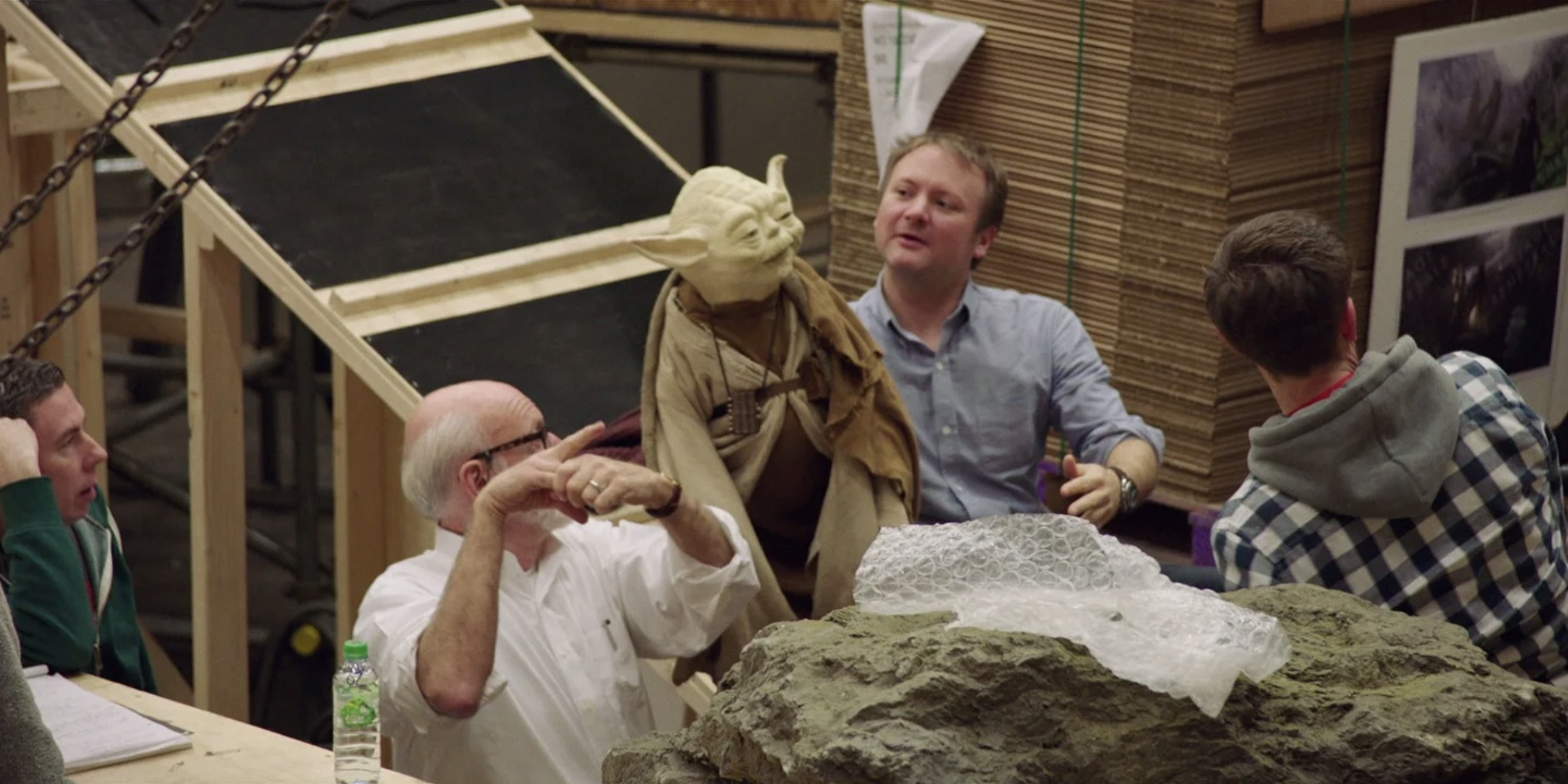 Damian Farrell, Frank Oz, Yoda, Rian Johnson and Dave Chapman; 'The Last Jedi'.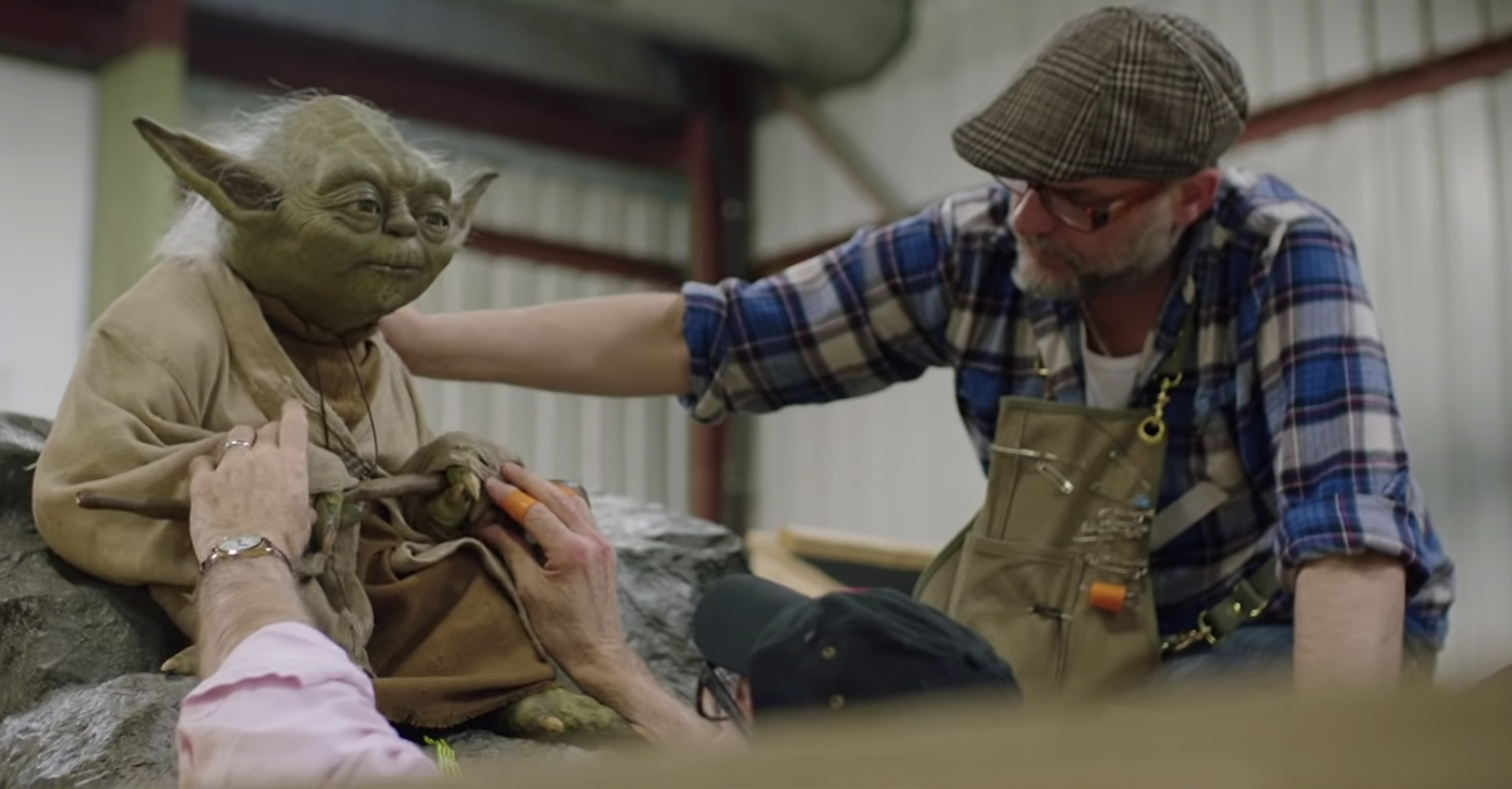 Frank Oz, Yoda and fabricator/puppet builder Darryl Worbey.
Droids
"Droids are one of the fun things we get to perform in a Star Wars movie – especially mouse droids. The control room in 'Solo' was filled with droids that we puppeteered using a variety of techniques including rods, cable controls, animatronics and fishing line!.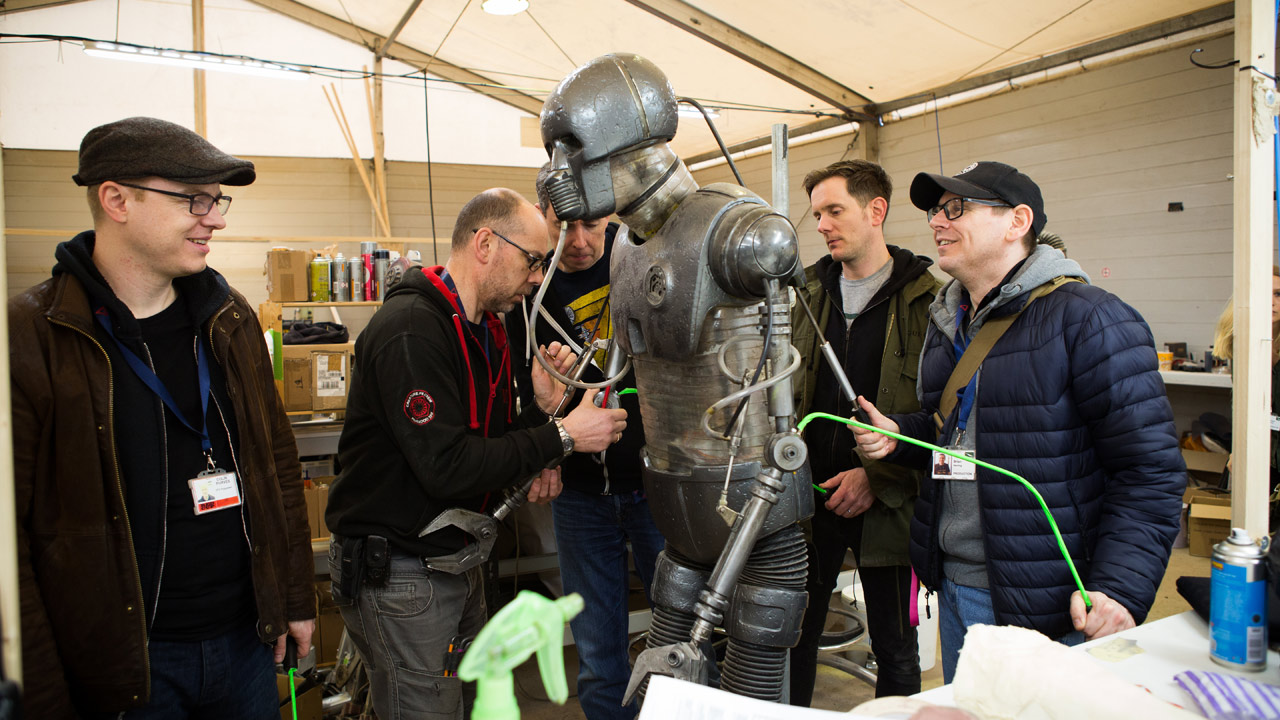 Colin Purves, Lee Towersey, Damian Farrell, Dave Chapman and Brian Herring working with 2-1B Medical Droid.
Mudtrooper
Damo and fellow puppeteer, Dave Chapman play the troopers who overlook Han's first encounter with Chewie in 'Solo: A Star Wars Story'.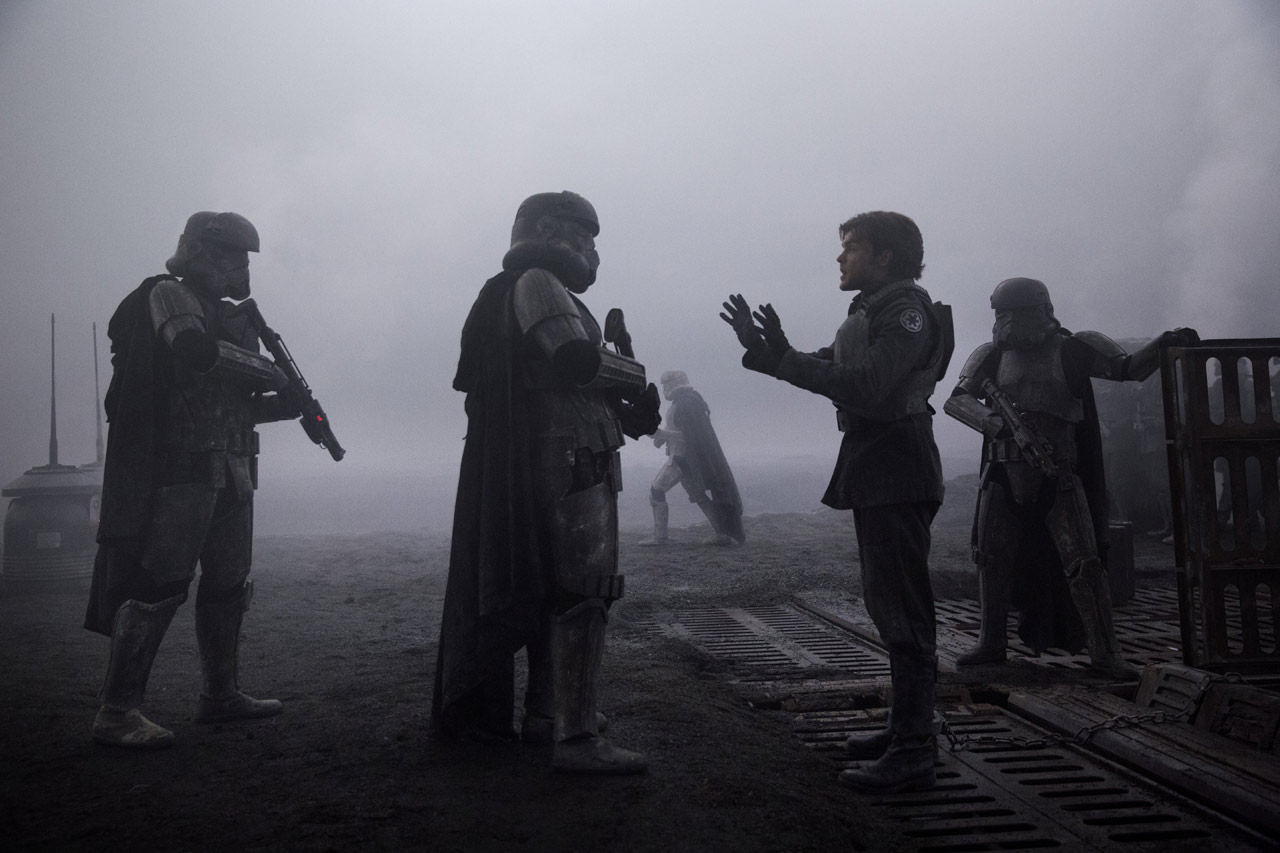 All characters and images TM & © Lucasfilm Ltd. All Rights Reserved.