FAQ
What is the background to the film? From his childhood days in Dublin, George Bernard Shaw had a lifelong love of puppets – he semi-jokingly wrote that they were much easier to work with than actors. His good friend Waldo Lanchester was one of the great English puppet-masters of the time, and had made two exquisite marionettes of Shaw and Shakespeare; so he asked Shaw to write a play for them… which he did! It was the last dramatic work Shaw completed before he died, and 2024 marks its 75th anniversary.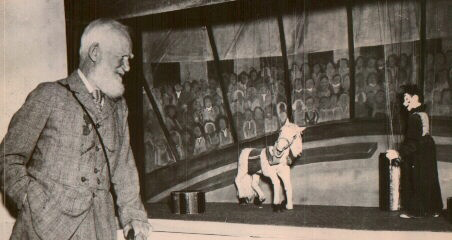 Where did the idea for the film come from? While working together a few years ago on a documentary about George Bernard Shaw (the IFTA award-winning 'My Astonishing Self') we found and restored the original puppet of GBS, made for his 1949 play 'Shakes Versus Shav'. Once we'd uncovered this little wooden man wrapped in tissue paper in Shaw's old home outside London, it was a natural and inevitable conclusion that we would try to reunite him with Shakespeare and make a film of the play.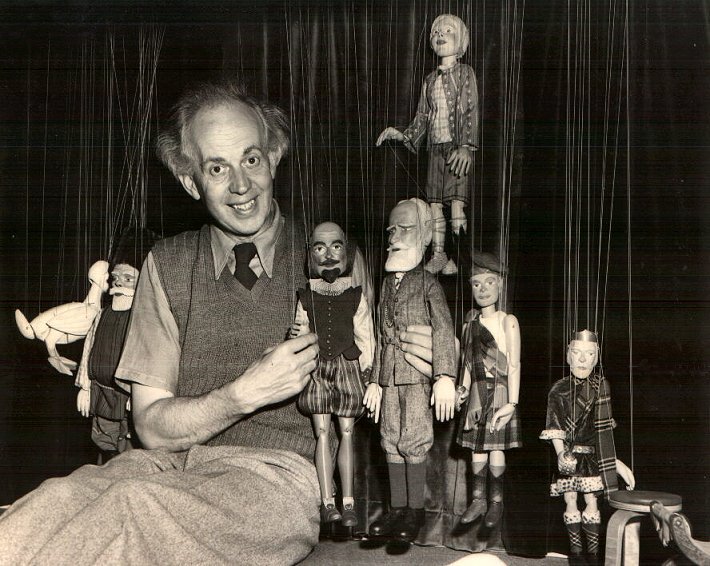 What is it about? This is a proper, old-style end-of-the-pier Punch and Judy Show: two angry old puppets slugging it out to see who is the greater! There are a few actual punches thrown, but mostly it's a rapid-fire war of words between the two great writers, both of them eager to preserve and protect their legacies. They verbally joust with each other, quoting their best lines, wielding their finest phrases, proudly blowing their own trumpets… You have to remember that this was written when Shaw was 93 years old – frail and ageing and barely a year before he died. He was obsessed with his legacy, and afraid that nobody would remember him or his "piffling plays", especially when overshadowed by the constant presence of Shakespeare and his body of work. Although laugh out loud funny, there are moments that are achingly sad as they both ponder mortality and life's "brief candle". 
Why is it called "Shakes Versus Shav"? Shaw was constantly annoyed that Shakespeare had his own adjective – 'Shakespearian'; so he invented one for himself: 'Shavian'. So that's why it is Shakes versus "Shav"… In fact, Shaw was so infuriated at the amount of adulation shown to Shakespeare that he even came up with his own name for it: 'Bardolatry'.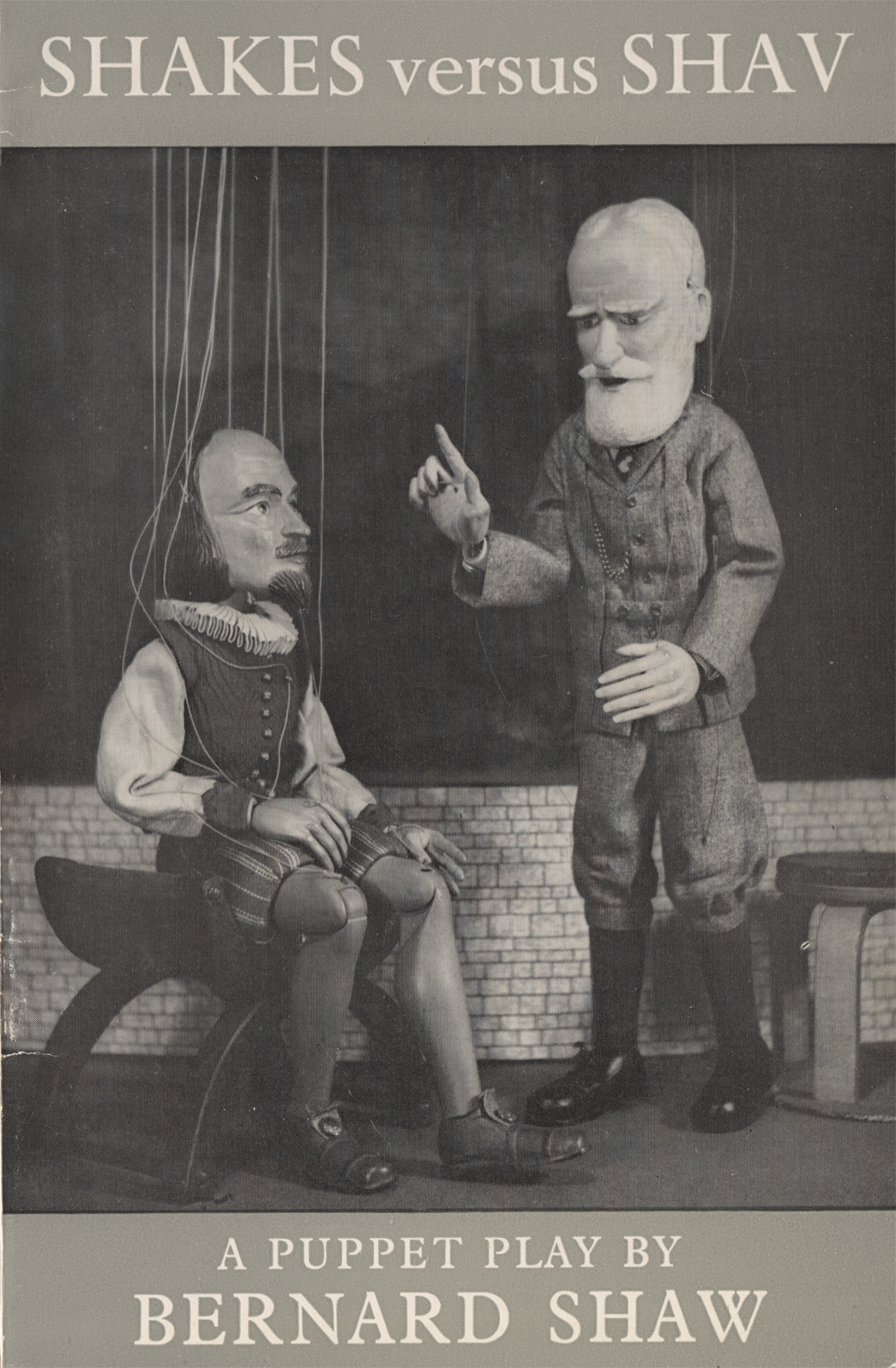 Why did you cast Colm Meaney & Derek Jacobi? George Bernard Shaw was born and raised in Dublin, and we knew we wanted a great Dublin voice to 're-imagine' Shav as a cheeky, streetwise smart alec: Colm fitted the character so perfectly and so well. For Shakespeare, we knew we had to persuade one of the great British Shakespearian stage actors to come onboard and we were honoured when Derek agreed to take part. In the midst of all of the pandemic restrictions, it was an important part of our plan to have both actors in the room together while recording their parts; it also helped that Derek and Colm had played opposite each other before, on Broadway in 1987.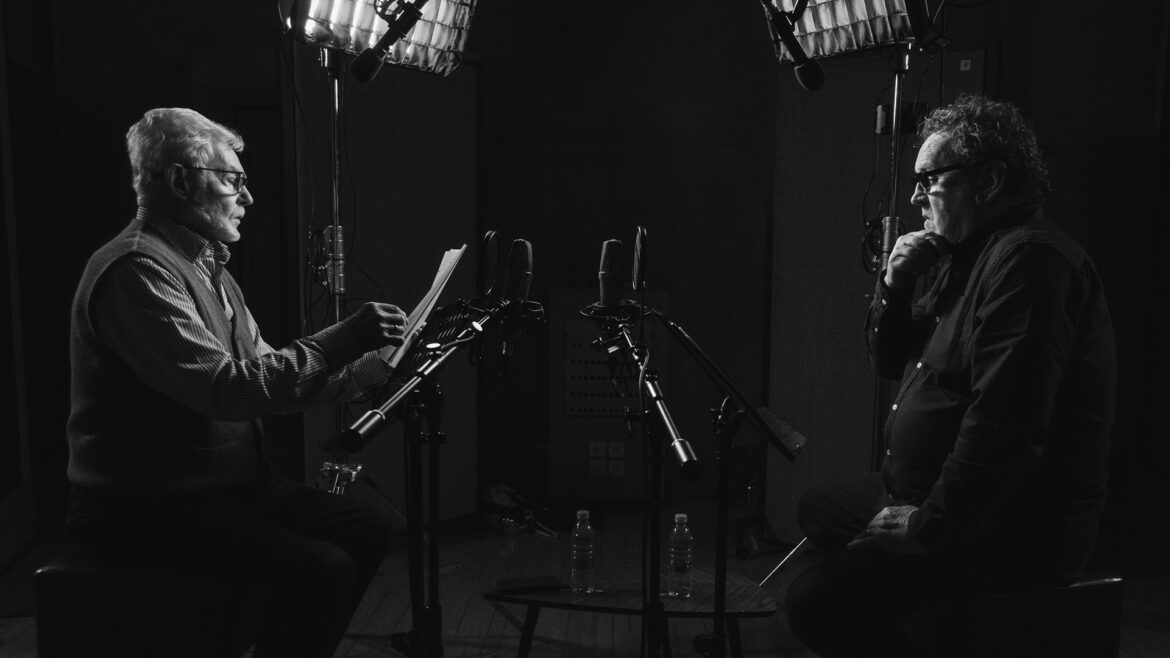 Why did you decide to use puppets? Shaw wrote the play specifically for puppets: exquisitely-detailed marionettes built by Waldo and Muriel Lanchester. The show was performed a handful of times at various festivals in the early 1950s, where the puppets mimed along to a recorded gramophone track of actors performing the dialogue. We very much wanted to follow in Waldo and Muriel's footsteps as we set out to bring these puppets to the big screen. Our master puppet builder Darryl Worbey and his team used a combination of traditional and digital techniques to recreate the puppets including photogrammetry and 3D printing, as well as wood carving and clay sculpting. In a world of hyper-real VFX and CG characters, there is a beautiful simplicity to marionettes who have no moving facial features and no moving mouths yet still deliver an engaging performance thanks to our amazing puppeteers.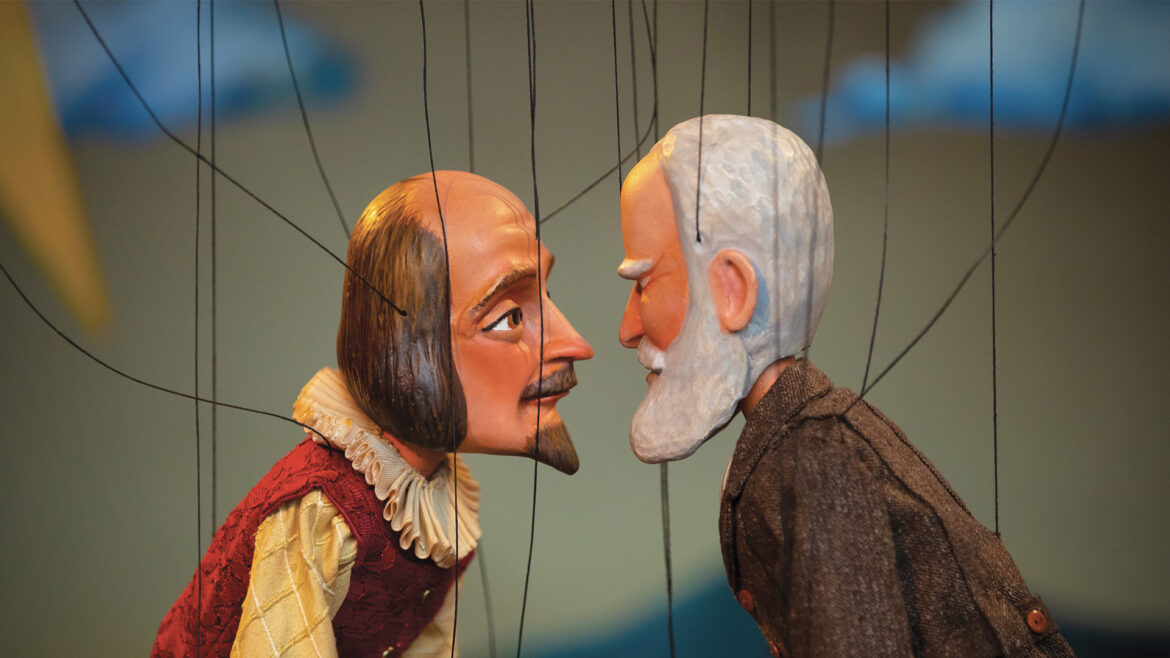 What type of puppetry is used in the film? We used a variety of puppetry techniques in the film including marionettes, rod, miniature and shadow. The puppets are performed live by our puppeteers to a guide voice track. The animation starts out loose and fun but becomes more considered as the drama intensifies. Our puppeteers Ronnie LeDrew, Colin Purves and Claire Roi Harvey have decades of experience behind them covering all forms of theatre, TV and film puppetry.
How did you work together as co-directors?
Damo: For the past number of years a lot of my time has been as principal puppeteer and creature performer on large-scale Hollywood films and TV projects including Star Wars, Jurassic Park and Dark Crystal. Having my own animation production company, Caboom, has also allowed me to develop more personal projects, so when Gerry contacted me about restoring a unique 1940's marionette of an Irish literary legend handmade by one of that era's finest puppet-masters for his documentary, it really was a no-brainer.  
Gerry: My background is in factual TV and documentary-making. Having worked with Bob Geldof on a film about WB Yeats (the IFTA winning 'A Fanatic Heart'), I directed Gabriel Byrne on a similar project about George Bernard Shaw. While on a recce in Shaw's old home in Hertfordshire, I came across the original 1949 Shaw puppet in a storage room and knew I had to incorporate it into the documentary. And to get it restored and working, there really was only one person I could call: Damo!
Both: So, we've known each other for years and collaborated before: our different backgrounds in puppetry and documentary-making seem to blend naturally; it also helps that we share a similar sense of humour. The key to working together is to have a shared vision that we are both aiming towards, so a lot of the heavy lifting was done up front with the script and the animatic. It is also creatively beneficial to be able to bounce off someone else to help land on the best idea for the project. In its own way the original play is completely ridiculous, random and theatrically ramshackle: we both wanted to buy into that unhinged madcap world completely and unapologetically! 
What is your ambition for the film?
Gerry: I feel Shaw is a little under-appreciated in the country of his birth – perhaps because he had the temerity to leave Dublin at the age of 20! He wrote 'Shakes Versus Shav' the year before he died, in an attempt to reclaim some of his legacy in the overbearing shadow of Shakespeare: hopefully this little film will help solidify that immortality he yearned for… and earned! 
Damian: At a time when digital creatures and highly sophisticated animatronic puppets are so commonplace in film-making, we really wanted to see if we could create something with very 'rudimentary' puppets that could deliver an endearing performance on a big screen to remind audiences how fascinating puppets can be.
Both: We're both quite stubbornly proud that we've shown Shaw's last completed work its due respect: we have made a 'definitive' version of the play, despite the fact that there are some bizarre, obscure and downright baffling passages in it; in fact, we only dropped one word from the original text … let's see if the Shavians can spot it!
How was the film funded? The film was funded by Screen Ireland / Fís Éireann, RTÉ, Coimisiún na Meán, Section 481 Government Incentives and Caboom.